Tag: widgeon
by admin on Jan.19, 2015, under Locations, Rants, Raves & Ramblings
With the holidays over I waited for a break in the dreary, overcast, rainy weather to get in some photography. I finally got a good weather forecast, so I made a trip north to a favorite spot of mine on the Choptank River in Cambridge, Maryland. The usual cast of characters were there – Canvasbacks, Wigeons, Mallards, Scaup, and the ubiquitous Canada Geese. Didn't find any Scoters this time, and not a Redhead in sight, but the weather was suitable.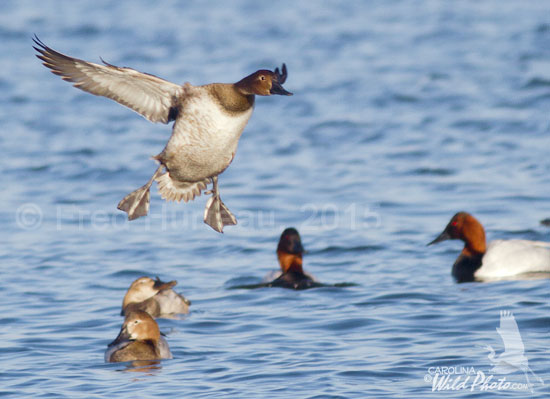 The first day was in the upper 40's, though a stiff breeze made it quite cold. The second day didn't get over 35, but with virtually no wind, it felt much warmer than the first day. There were fewer "flyers" this time compared to my last trip chronicled in my "Flight School" posting, but I still managed a couple of decent "BIF" (bird in flight) shots. (continue reading…)
Comments Off

on Choptank River, Cambridge, MD
:BIF, Canvasback, Mallard, widgeon
more...