Tag: Wigeon
by admin on Feb.14, 2015, under Rants, Raves & Ramblings
In the dead of winter, when you would think there is not a lot of "pretty" to be seen… or photographed… we have ducks, and geese, and swans. Of the lot, ducks are my favorites. They're not only fun to watch, but the brightly colored drakes are a pleasure to see. Even the more "drab" brownish females have a simple beauty of their own. They don't have to be dressed for Mardi Gras to have eye appeal.
Comments Off

on Duck Portraits
:American Wigeon, Canvasback, Mallard, Redhead, Scaup, Wigeon
more...
by admin on Feb.26, 2014, under Locations, Rants, Raves & Ramblings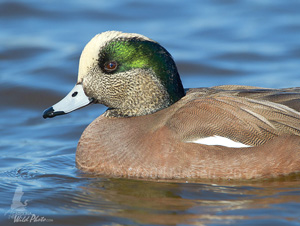 My absolute favorite birds to photograph have to be ducks. They tend to be the most skittish subjects in the bird world, generally making the task of getting good photos of them fairly difficult. Thankfully there are a few places one can go to get reasonably close to a few species, where they will tolerate the presence of humans in their proximity, within limits of their choosing of course. And with the right equipment and quiet patience, it's possible to get some excellent photos of these fascinating birds with relative ease, compared to hours or days in the "wilderness" trying to find them, and attempting to get close enough for photography.
(continue reading…)
Comments Off

on A Marathon 48 Hours of Duck Heaven
:Barnegat Light, Bombay Hook, Cambridge, Canvasback, Dover, Green-winged Teal, Harlequin, jetty, Oakely, sea duck, Wigeon
more...