Tag: Beaufort
by admin on Apr.22, 2018, under Locations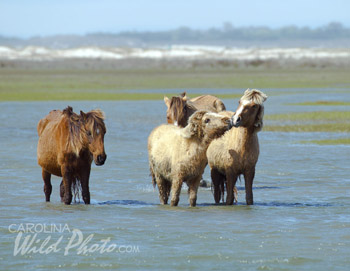 It's late April, and finally winter has reluctantly released its grip, allowing some Spring-like weather to filter into the Carolinas. Though the temps were up a bit and the sun was out, a 20 to 30 mph wind relentlessly buffeted the coast for the entire three days of our trip to Beaufort and Shackleford Banks for some wild horse photography.
That didn't stop the wife and I from our mission to get photos, but it did make the private charter boat rides across Back Sound as rough as what we get in the winter months around Beaufort and Shackleford Banks. (continue reading…)
Comments Off

on Wind, Sea and Wild Horses
:Beaufort, birds, Tri-colored Heron, wild horses
more...
by admin on Jun.05, 2014, under Locations
It's been awhile since I posted, but I have a good excuse…. I've been working my hiney off on construction projects around the house, and dealing with contractors hoping to get some remodeling done. All the while I was also looking for a used kayak trailer to haul my Native Ultimate 12 Tegris (from my previous post) on a planned trip to Beaufort in May. Finding and getting the trailer is a story in itself, but I'll just shorten it to say I did find a trailer, did finally get a title for it, and barely managed to get it ready for my trip at the very last minute. There was something of a deadline involved.
(continue reading…)
Comments Off

on Birds, Wild Horses and Kayaking at Beaufort, NC
:BBC, Beaufort, black skimmer, kayak, oyster beds, Rachel Carson, wild horses
more...