by admin on Feb.14, 2015, under Rants, Raves & Ramblings
In the dead of winter, when you would think there is not a lot of "pretty" to be seen… or photographed… we have ducks, and geese, and swans. Of the lot, ducks are my favorites. They're not only fun to watch, but the brightly colored drakes are a pleasure to see. Even the more "drab" brownish females have a simple beauty of their own. They don't have to be dressed for Mardi Gras to have eye appeal.
Getting the "action" shots of ducks flying isn't easy, not only for the technical difficulty and skill involved, but also because the fact is the ducks spend a lot more time "floating" than "flying". So, when they're not flying, I concentrate on the "floaters", which for me isn't so bad. I really enjoy capturing a great "portrait" shot.
It's not all that easy to get good portraits either. Ducks are constantly on the move, and even if they weren't, the wind and water currents move them around so they're never still anyway. Catching them with just the right angle of light, and with their head turned just so, is a matter of split-second timing combined with a great deal of patience.
When they're preening and bathing, their antics are great fun to watch, dunking and flapping their wings. Of course, they have their little "snits" too, and often peck and chase each other, keeping things stirred up. But I still most enjoy getting a good portrait shot, especially one where they seem to be staring right back at me with good eye contact.
I like to photograph pairs together, but since the ducks don't usually cooperate, it's doubly difficult to get both a hen and drake to line up just right, and facing the right direction, for a nice family portrait. But sometimes I get lucky, like this pair of Wigeons.
Greater and Lesser Scaup drakes are not as colorful as some ducks, but they do have a certain classy look, as if dressed for a formal evening. While not flashy, it is quite appealing. They can have either a greenish or violet/purplish iridescence that adds just a touch of flair…. or of course, they can strike a pose and add their own brand of flair.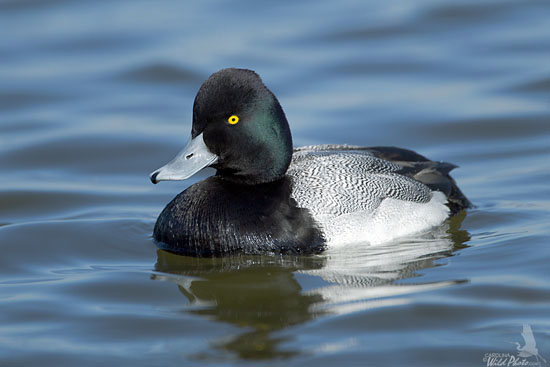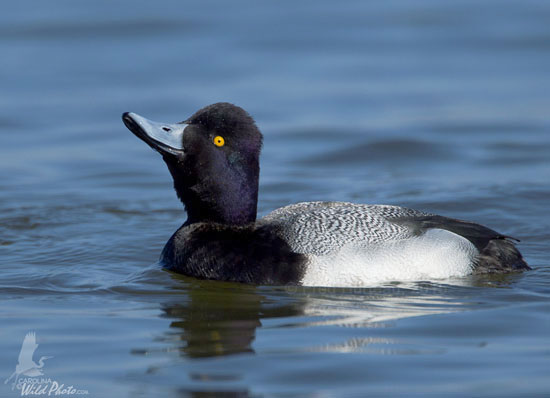 As I mentioned, the hens just aren't the bright, colorful show-offs that the drakes are. The Canvasback hen below is hardly as becoming as her mate. But on the other hand, the American Wigeon hen has a certain quaint beauty that gives her a style all her own.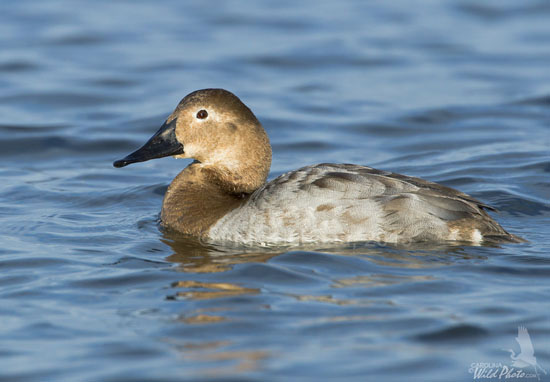 Some other hens, like the Mallard hen, often show their colorful wing bars, which adds a bright accent to their otherwise simple brownish coloration.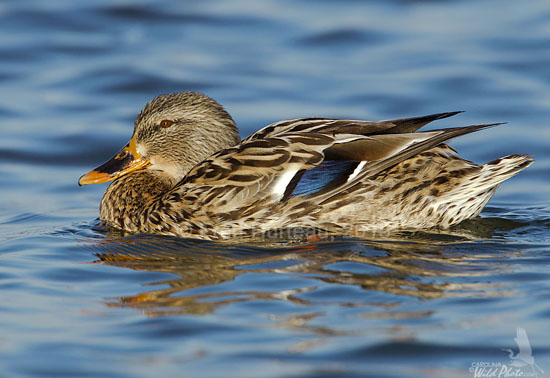 I have a hard time deciding which of the drakes impresses me the most. Both the Canvasback and Redhead top my list. The Canvasback has those rugged good looks, while the Redhead seems to have more of that "bad boy" attitude.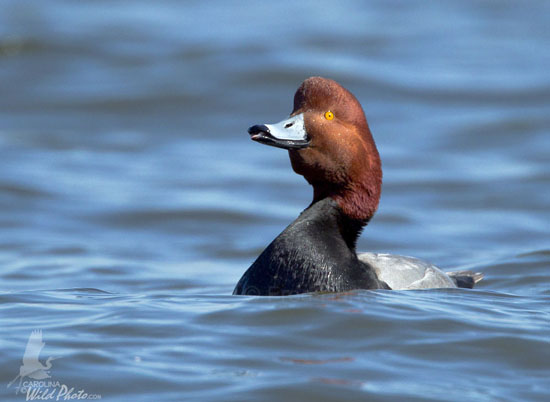 When Spring finally rolls around many of these ducks will be long gone to the far north. I'll then be out photographing more wading birds and shorebirds, and of course, the wild horses. In the meantime, I'll chase the ducks, geese and swans while trying to keep warm.
:American Wigeon, Canvasback, Mallard, Redhead, Scaup, Wigeon