by admin on Apr.10, 2019, under Locations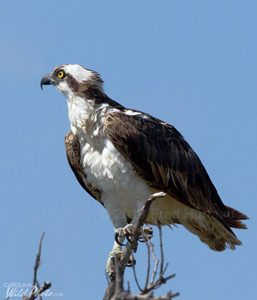 The glowing reports from other photographers about Estero Lagoon tempted me to include this unique location on my list of stops during my 9-day photography trip to Florida in early March, 2019. But, it seems Fort Myers Beach does not see fit to provide any public access paths to the beach for its visitors near the lagoon. So, unless you rent a room or condo next to the lagoon, you must deal with a rather circuitous, roundabout route to reach this highly touted location.
Thankfully, one of the articles I read pointed out this problem, and gave advice on how to overcome the issue. From that advice and my own experience, I prepared a map and detailed information to make it easier for others to find their way. You can find the map and info in my Estero Lagoon article at CarolinaWildPhoto.com. Traffic and toll roads, however, were issues no one warned me about for any of the Florida locations I visited, including Estero Lagoon.
I almost didn't get to Estero Lagoon due to a horrendous traffic jam while trying to get to Fort Myers Beach via the north end of the island. But, after retreating and rerouting many miles to the south entrance via Bonita Springs, I finally reached my goal. Eventually I arrived at Estero Lagoon with my camera gear to find nothing of interest there. White Pelicans, Brown Pelicans, Cormorants and a lone Osprey were all that greeted me. I've photographed all of them in North Carolina. I didn't drive all the way to Florida to shoot them. I came for Reddish Egrets, Roseate Spoonbills, Woodstorks and Anhinga, among other species. It was a sorely disappointing afternoon.
It was a shame that I found no interesting subjects there. It could be a great spot to photograph birds. It's at the beach, where you can lay on the sand and get low angle shots, with no rules, restrictions or fences, or fees to deal with. It's what nature photography should be. But it was not to be on this trip. Then the real problem came when it was time to leave. We headed north out of Fort Myers Beach and within two blocks I found the source of the traffic jam we experienced trying to get onto the island. It took 50 minutes to go 5 miles to get off the island. But that wasn't the end of the problem. It took 2-1/2 hours to reach our motel when it should have taken only 50 minutes. That was the last straw. I cancelled our last day of the trip and headed home the next morning. It was a dismal end to a less than satisfying 9 days in Florida. I have no plans to return to Florida. It's much too far to go for so few birds, both in sheer numbers and in species. It was not the bird paradise promised to me. (See The Florida Bird Haven Myth.)
:Brown Pelican, Estero Lagoon, Osprey, White Pelican